VISUAL FIELD EXAMINATION
A visual field examination is a computerised test, designed to assess the functioning of the optic nerve. Useful in the early detection of many diseases such as glaucoma, MS, strokes, migraines, head traumas and anything else that can damage or interfere with any part of the visual system.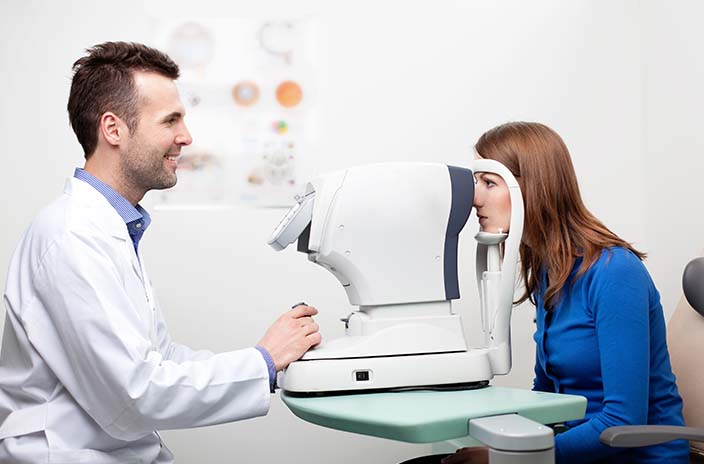 Visual Field Examination
At Eyedentity we have the latest technology in visual field analysers that provide quicker, more accurate testing, with immediate results analysed by our optometrists. Each eye takes only 5-10 minutes.
This is done by measuring your central and peripheral vision perception and sensitivity.

CAll: 03 9569 9609